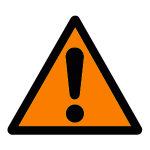 You must be over 18 years of age to book a lesson. If you are under 18 please ask an adult to book lessons on your behalf.
General Advice:
This website is all about meeting drum teachers and booking drum lessons. This involves going to the tutor's studio or home, or arranging for the tutor to come to your location. As with meeting any stranger for the first time, particularly in a one-to-one situation, it is important to know you will be safe and that you can trust the person you will be meeting.
Here are some tips for using the Drum Teacher Map to find a teacher and get started with drum lessons:
Contact teachers. Ask them questions.
Every tutor's profile has a contact button. If a tutor doesn't answer any questions or concerns you have, please report this to a member of the admin team. (You can contact admin here)
Book an introductory session through the web site.
Teachers should always be happy to organise an introductory lesson with you before asking you to commit to a block of lessons. An introductory session gives you the opportunity to meet the tutor and try out a lesson to check everything meets your requirements before you decide whether to continue with lessons.
Read testimonials and feedback from previous students.
Many of the tutors on the Teacher Map publish reviews and testimonials on their tutor profile page. Ask for references and teachers will be more than happy to supply the contact details of referees.
Has the tutor got a DBS Disclosure Check?
The DBS (Disclosure and Barring Service) is the new name for the CRB (Criminal Records Bureau) and a disclosure check reveals whether the tutor has had any criminal convictions. See What is the DBS? for further info
Take a friend or relative along to your first lesson.
No teacher will object to someone else coming along to your lesson for the purposes of reassurance and meeting for the first time. However, you shouldn't expect the teacher to teach you both unless a one-to-two lesson has been arranged by prior agreement.
If booking a lesson for a child, have an adult present when meeting the teacher.
Most tutors will insist on an adult attending the first drum lesson with their child. It is important for communicating any special requirements that an adult is present.
What is the Disclosure and Barring Service (DBS)?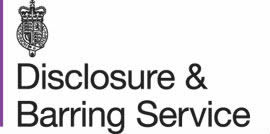 The Criminal Records Bureau (CRB) and the Independent Safeguarding Authority (ISA) merged to form the Disclosure and Barring Service (DBS) in 2012. CRB checks are now called DBS checks.

DBS checks show whether or not a person has any criminal convictions, or if the person is on a list of people who are barred from working with adults or children.

For further information about what is involved in these checks see the DBS website

As a self-employed tutor, it is not possible to have a DBS check carried out on yourself, so tutors usually only have a DBS check if they work for other organisations such as in the voluntary sector.

Having a DBS check does not mean the tutor is any more or less reliable than a tutor without a DBS check, it is just an extra layer of trust and credibility that discloses whether the person has been convicted or barred in the past.
---

This icon shown on Tutor profile pages on the Drum Teacher Map indicates that the teacher has a current DBS certificate. Note that DBS certificates are held by the teachers themselves, so you should ask to see the teacher's DBS certificate if in any doubt. The icon is shown if a tutor states that they have a valid DBS certificate they can show you.
---